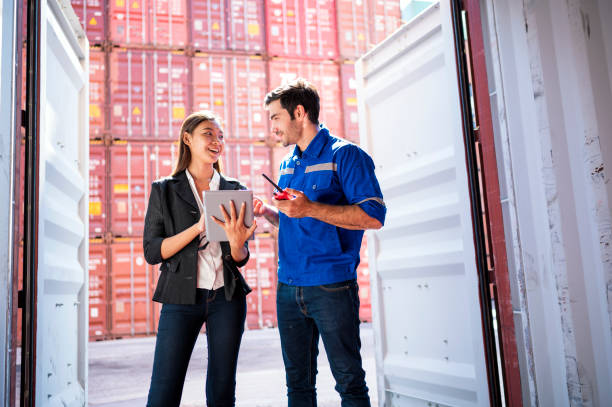 The customs agent or customs brokers are the people that are making global trade possible. We cannot deny the importance of global trade because we are living in a world where one country produces an item and it will be consumed in another country. But as it seems a very simple process that one thing will move from one country and will reach to another but in the background, there is a lot of complexity. The complexity is due to the customs laws of every country from where the shipment is departing or arriving. The role of a customs agent or customs broker is to make this process simpler for their client.
Every business which has their global customers or suppliers need the help of customs agents. There are a few essential regions that customs agents are important for the businesses that have their global presence.
Import documentation
For example, there is a business in a country that have their customers all around the world. The business needs to send their shipments to their customers, even the exporting country has their customs and import duty regulations for the global trade. The customs broker ensured that all the documentation and duties that need to be paid for shipping out of the country must have complied with the exporting country law. And the same will be applicable when the shipment will reach its destination country. The customs laws of the distribution country may vary from the exporting country and the customs agent in importing/Destination country ensures that all the documentation required and duties must be paid before entering the shipment in the country. They also ensured that all the shipments are according to the law of the importing country otherwise they will be confiscated at the time of customs clearance.
Advice
When any business owner is importing or exporting products, they will be needing the help of a customs broker to know about the laws and also the customs duties rate. This input is very important in the calculation of the actual cost of the shipment while importing or exporting. The customs agent also helps to share the information about the customs laws and regulations, for exporting or importing countries. Without knowing the customs laws and regulations or duty rates, no business owner can make an accurate decision about their global business.
Logistics partner
The customer agent of customs brokers has contacts with many logistic partners around the globe. They help their client to find sea freight shipping companies or airlines.
They can also help their client to find a logistic partner to deliver the import shipment to their customer's doorsteps. The customs agents can work in diversified ways to help their clients to deliver their shipments across the globe to their customers.